Zoë talks of 'deep respect' for David Bowie as BBC airs Baal
27 July 2023 14:11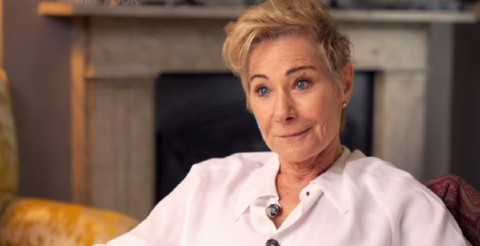 In case you missed the BBC's rare broadcast of Baal yesterday (26 July), as well as Zoë's interview about acting alongside David Bowie, both programmes are now available to UK viewers on the BBC iPlayer.
In Zoë Wanamaker Remembers... Bowie and Baal, Zoë speaks vividly and beautifully, her words interspersed with clips from the 1982 TV version of Brecht's play, in which she plays Sophie, one of Baal's unlucky lovers. She points out that the iconic late musician was brave to take on the role of artist-poet Baal, as the character is the amoral centre of an incredibly challenging drama. Fittingly, Baal is part of the BBC's Landmark Drama collection: a group of programmes that, the broadcaster says, 'changed TV – and Britain – forever'.
Zoë found Bowie 'very smart and quick and kind'. 'I felt deep respect for him,' she emphasises. She also held the drama's 'brilliant' late director, Alan Clarke, in high regard. Zoe admired his clear vision for filming the stark play and turning it into a 'forward-thinking and brave' piece of TV.
As the interview draws to a close, Zoë reflects on what this performance of Baal might mean to viewers today, particularly those who weren't around in the early 1980s. She emphasises that she'd 'be fascinated to hear what people say' now about this 41-year-old programme, which still has the power to capture people's attention.