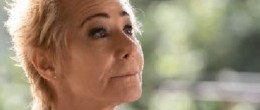 ZoŽ plays the enigmatic Watt in this sci-fi series about an alien, Faraday, who comes to Earth on a mission to save his home planet. Streaming now on Showtime (US).
ZoŽ plays Baghra, a stern teacher, in this major new fantasy series based on Leigh Bardugoís bestselling Grishaverse novels. Series one is streaming now on Netflix and series two recently wrapped.
The third series of Sky Atlantic's epic drama about the Romans invading ancient Britain stars ZoŽ as vengeful Queen Antedia. Streaming now on Sky, NOW and other services.
Video: ZoŽ as Watt in The Man Who Fell to Earth
30 May 2022 17:48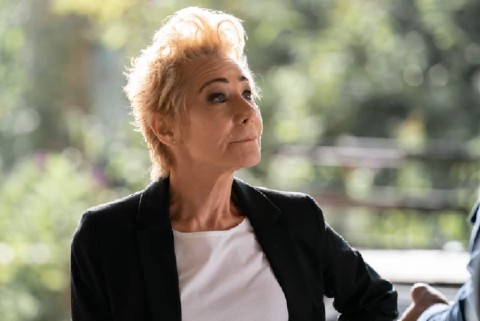 ZoŽ Wanamaker fans in the US can now watch her make her debut as the mysterious, quick-witted Watt in episode five of sci-fi series The Man Who Fell to Earth. 'Moonage Daydream' was released yesterday and is available to stream anytime on Showtime.
Although The Man Who Fell to Earth isn't available elsewhere yet, fans outside the US can get a taste of the episode thanks to this short clip from the Showtime YouTube channel, in which Watt helps (in a roundabout way) Faraday, an alien on a mission to save his planet, with his vital research. Looks excellent - intriguing and well paced with sharp dialogue.
Enjoy!
Thanks to Karoline for the link to the video.
Site design and original text © 2002 - 2022 www.zoewanamaker.com, unless specified otherwise.
Most images used on this site are the copyright of their photographer, Ms. Wanamaker, and/or the production company of the show. Use of these images is covered under the fair use limitation in the USA, and the fair dealing limitaton in the UK.
This site is a non-commercial endeavour.