ZoŽ stars as Gail, part of a trio of childhood friends rocked by tragedy, in ITV's six-part drama series shown in early 2018. You can watch it on Region 2 DVD, Amazon Prime Video (UK) or Acorn TV on Amazon (US).
ZoŽ stars as vengeful Queen Antedia in Sky's epic nine-part drama series, shown in early 2018, about the Romans invading ancient Britain. You can watch it on Sky Atlantic (UK), NOW TV (UK), Region B/2 Blu-ray, Region 2 DVD or Amazon Prime Video in the UK and US.
ZoŽ guest stars as waspish acting awards judge Paula in 'And the Winner Is...', an episode from the BBC's cult comedy-drama's fourth series shown on 30 January 2018. You can watch it on Region B/2 Blu-ray, Region 2/4 DVD, Amazon Prime Video (UK), YouTube or via iTunes or Google Play.
Celebrating the 20th anniversary of ZoŽ's 'towering performance' as Electra at the Donmar Warehouse
24 October 2017 02:11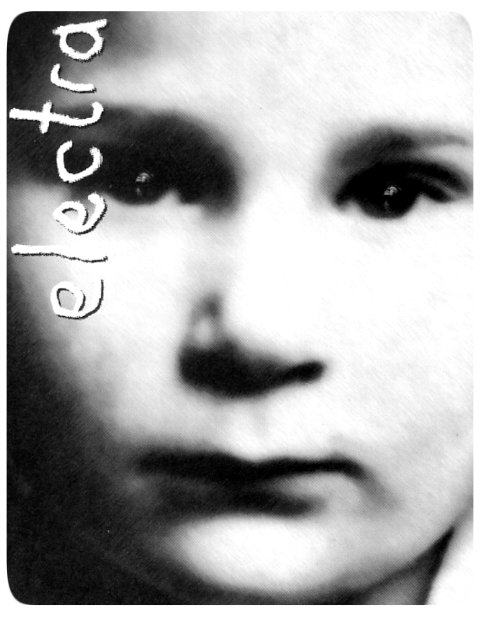 It's now twenty years, almost to the day, since Sophocles' Electra, which featured ZoŽ's mesmerising portrayal of the grieving, vengeful title character, came to the Donmar Warehouse in London. It's hard to believe that so much time has passed, but Electra lives on in the minds of those who were lucky enough to see it. Their memories of this landmark production are surely as vivid now as they were in 1997.
Director David Leveaux's startling, stimulating and highly successful revival of the Ancient Greek tragedy, freshly adapted by Frank McGuinness, had already wowed audiences during its initial run in Chichester and on tour. 'Zoe Wanamaker as the heroine gives an immaculate, moving and physical performance of star quality in which her emotions are exposed to the bone and the audience is left breathless,' emphasised Michael Sell in The Stage. Now the Capital's theatregoers Ė and reviewers Ė were to be treated to this unforgettable performance and production.
Talking to The New York Times about their bold choice of play, Leveaux recalled, 'I said [to ZoŽ]: ''Don't you think it's time you had a really good scream? Why don't we do something we really want to do, something that is dangerous and a challenge?'' I wanted to see her go up and show what she's got.' ZoŽ rose to the challenge by tackling one of the most physically and emotionally demanding roles of her career.
Electra's heart, soul, mind and body are warped by her obsessive mourning for her father, Agamemnon. He'd sacrificed her sister, Iphigenia, during wartime and was then himself murdered by her mother, Clytemnestra, many years before the play begins. The impact of those traumatic early experiences is symbolised by Electra's spiky, unruly hair and the huge, threadbare coat that once belonged to Agamemnon and now engulfs her petite frame. She's dangerously unstable, a child-woman consumed by grief coupled with a bloodthirsty desire for revenge. Electra is desperate to be reunited with her brother, Orestes, and equally desperate for him to perpetuate the brutal cycle of familial violence by killing their mother. Johan Engels' set design called for earth to cover the stage, like an open grave, ensuring that death was never far from the characters' and audience's thoughts.
'To me, it's about a soul who is troubled, an avenging angel, a terrorist and yet a heroine of huge proportions,' ZoŽ explained in an insightful interview conducted by writer Mark Glubke to accompany the publication of McGuinness' text. Her remarks point to the complexity of both the role and our responses to it. Electra wants terrible things Ė but it's impossible to ignore the fact that she's suffered terribly too. 'David's vision of it is that the play is about love, families and the destruction of families,' ZoŽ added. 'For me, it raises the question of what becomes of the children of war. What will become of those kids when they become 20? What have we created?'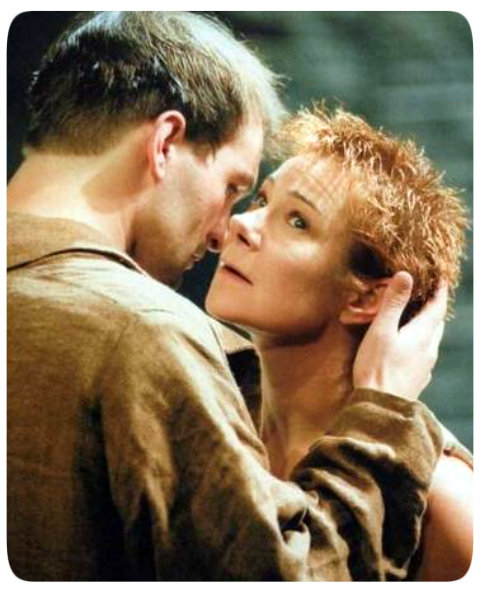 The production drew parallels between Electra's suffering and that of the children caught up in late twentieth-century conflicts, such as those affected by the Bosnian War. Leveaux writes persuasively in the Donmar's theatre programme that 'the arguments of the play are so fundamental, and so originally human, that they literally echo down through history' to reach our ears. As shown at the top of this article, one of the images designed to publicise the production features a photo of ZoŽ Ė or Electra Ė as a child with Electra as an adult just visible in her eyes. The image is a subtle reminder that Electra finds herself trapped in her past, unable to move on from the terrible events of her youth. She therefore brings the emotional instability of childhood to bear on her behaviour during adulthood.
The immediacy and 'physicality' of McGuinness' adaptation prompted ZoŽ to change her usual working methods. 'When I create a role, I usually do quite a bit of research. For this play, I did a little bit, but I didn't go any further than I thought would be necessary for the bare essentials of this play. I wanted it to be completely new and fresh,' she told Glubke. McGuinness' stripped-back retelling of Electra's heart-stopping, heart-breaking story brought Ancient Greek drama into the late 1990s and resonated powerfully with contemporary audiences. The Times' Peter Stothard called the production 'an Electra for today', its relevance making it all the more powerful.
'What I love about Frank's adaptation is he's pared Sophocles down to the fishbone,' ZoŽ also told Glubke. The language of McGuinness' version is fierce and urgent yet suffused with poetry, as exemplified by Electra describing her formidable determination: 'I have harmed myself by the harm done to me. I know the hardness of my heart. But as long as there is breath left in my body, I will not change direction no matter how harmful.' ZoŽ captured the mood of the intense production, which ran for an hour and a half without pausing for an interval, by describing it as 'startlingly modern'. The compelling text, staging and performances enabled theatregoers to look on an ancient story with fresh eyes. As ZoŽ concluded, '[Electra] became a new play'.
'This will be remembered as the production in which ZoŽ Wanamaker staked her claim to greatness,' Charles Spencer emphasised in the Telegraph. His praise was echoed by numerous other critics; in particular, the Financial Times' Ian Shuttleworth was hugely impressed by Zoe's 'towering performance' and the Guardian's Michael Billington drew attention to her 'genuine tragic power'. ZoŽ won the Olivier and Variety Club Best Actress awards for her portrayal of Electra Ė and caught the attention of Broadway.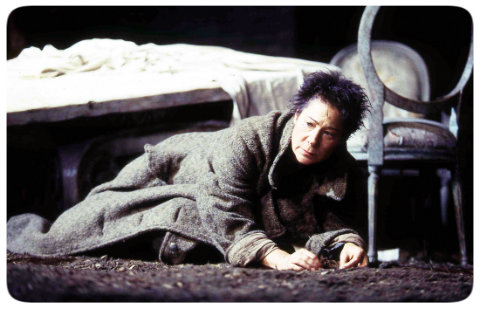 Having triumphed in the UK, Electra repeated its success in the US in 1998-9. By the time the show was lighting up Broadway, Zoe's portrayal of Agamemnon's troubled daughter was being hailed as 'a miraculous achievement' (in the words of John Heilpern on Observer.com). She subsequently earned a Tony nomination.
Quoted in The New York Times, ZoŽ summed up Electra as 'a meteoric soul'. By thrilling theatregoers and the press on both sides of the Atlantic, Zoe's portrayal of this compelling character, ancient and modern by turns, undoubtedly became a meteoric success.
Site design and original text © 2002 - 2018 www.zoewanamaker.com, unless specified otherwise.
Most images used on this site are the copyright of their photographer, Ms. Wanamaker, and/or the production company of the show. Use of these images is covered under the fair use limitation in the USA, and the fair dealing limitaton in the UK.
This site is a non-commercial endeavour.