Welcome to the official website for Zoë Wanamaker!
---
Video: ZoŽ and her colleagues discuss what makes Zorba! unique
3 May 2015 00:36
New York City Center's Zorba! is almost here Ė and in a brand new video from TheaterMania ZoŽ and her fellow cast and crew members discuss the musical's appeal and what makes it unique.
As ZoŽ explains, the 'narrative is very strong' in John Kander (who has discussed the musical's history in a recent interview) and Fred Ebb's works, which makes Zorba! very compelling.
She points out that City Center's Encores!, of which the production is a part, is 'bringing back musicals that have been neglected'. The revival of Zorba! Ė the first on Broadway since the 1980s Ė will help this musical delight find a new audience and surely wow them!
Zorba! runs from 6-10 May. Tickets are available now.
ZoŽ to honour Bob Crowley, His Girl Friday designer, at NYTW Spring Gala
30 April 2015 19:15
ZoŽ will join Helen Mirren, Zachary Quinto, John Lithgow and other well-known figures from the theatre industry at the New York Theatre Workshop 2015 Spring Gala, on 11 May, to celebrate the achievements of hugely successful theatre designer Bob Crowley.
ZoŽ has appeared in a number of productions designed by Crowley, most recently His Girl Friday (2003) at the National Theatre, for which the designer created a very memorable set-within-a-set. The press room, in which Zoe's Hildy sparred with old flame Walter (Alex Jennings), was framed by a film sound stage. The show's director, Jack OíBrien, will also pay tribute to Crowley at the NYTW gala.
Crowley discussed the inspiration for His Girl Friday's set design with the Independent, which named it as one of his top five, in a feature about his work. 'We wanted to reference the fact that the roots of this play were in the cinema,' he explained. 'We created a set that looked like a sound stage so that when the audience walked in, they would feel like they were on the back lot of a film studio in Los Angeles.'
Crowley also designed the RSC's Othello (1989), in which ZoŽ played Emilia opposite Ian McKellen's Iago, and The Time of Your Life (1983), featuring ZoŽ and John Thaw.
Tickets to the NYTW gala are available now. For more details about the planned tribute to Crowley, see BroadwayWorld.com's article.
Video and photos: ZoŽ chats about rehearsing her first musical since 1975 and appears in Zorba! cast pics
30 April 2015 00:24
With the first performance of Zorba! now just days away, New York City Center has released this great video, featuring press rehearsal footage and interviews with ZoŽ and other cast members.
ZoŽ points out that Zorba! is actually the first musical she has appeared in since very early on in her career. During the 1970s, she performed in Guys and Dolls (1972), Cabaret (1974) and Kiss Me Kate (1975). And she is clearly thrilled to have the opportunity to revisit musical theatre, for what will be her first appearance in a Broadway musical. She emphasises: 'I'm laughing a lot; I'm having a great time.'
Her enthusiasm is a source of delight to the choreographer, Josh Rhodes, who remarks: 'ZoŽ Wanamaker Ė she's just the dearest one in rehearsal [...] you should see her face! She just stops and giggles, and just says, ''Oh, pinch me Ė I'm in a musical!'''
ZoŽ and her castmates certainly look happy in City Center's newly released Zorba! publicity photos, which I have permission to reproduce here. The photos are by the talented photographer Joan Marcus. (Please click on each image to see the full version.)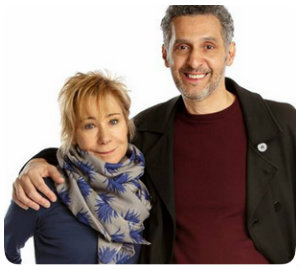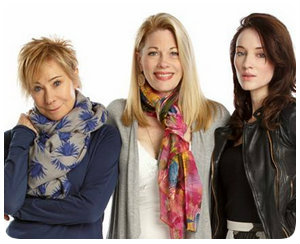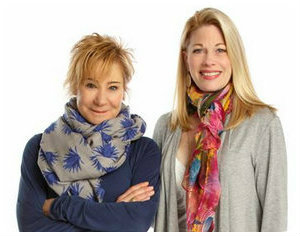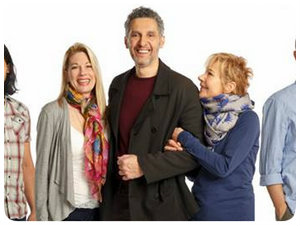 Zorba! runs from 6-10 May. Tickets are available now.
Please make a donation to The Esther Benjamins Trust's Nepal Earthquake Appeal
28 April 2015 17:22
As you may know, ZoŽ supports The Esther Benjamins Trust, a charity working in Nepal to rescue and care for victims of child trafficking. Below is the video she made last year about the charity's work.
Following Nepal's devastating earthquake on Saturday, which the UN estimates has affected eight million people, The Esther Benjamins Trust has launched the Nepal Earthquake Appeal in order to raise funds to support survivors. To help fund this urgent, vital relief work, you can donate to the charity online, by cheque or text.
The money raised by the Nepal Earthquake Appeal will help The Esther Benjamins Trust to feed and provide for the children they look after; carry out search and rescue work; and support impoverished families as they rebuild and replant crops.
The people of Nepal need our help Ė if at all possible, please make a donation to support The Esther Benjamins Trust's earthquake relief efforts.
Video: ZoŽ discusses her 'delicious' character in Zorba!
27 April 2015 23:01
This brand new video by TheaterPizzazz.com takes us behind-the-scenes during rehearsals for the musical Zorba! It also features interviews with several cast members, including ZoŽ.
ZoŽ is clearly delighted to play the 'delicious' role of Hortense, the innkeeper who is the object of jack-of-all trades Zorba's affections.
'When I was very young, I remember seeing the film [Zorba the Greek], which was quite spectacular; and my Dad worked with [the film's director] Michael Cacoyannis,' she remarks.
If the rehearsal footage is anything to go by, Zorba! looks set to be spectacular too. ZoŽ points out she is laughing a great deal during rehearsals, while Santino Fontana (who plays Zorba's shy friend, Niko) emphasises, in an interview with BroadwayWorld.com, that working on Zorba! with actors he greatly admires such as ZoŽ 'makes this really exciting for me and I am really looking forward to doing it'.
Performances will take place from 6-10 May at New York City Center. Tickets are available now.
Updated 28 April: New York City Center has released several brand new photos of ZoŽ and her Zorba! castmates. You can see the hi-res images on BroadwayWorld.com.
Thanks to Janet for the link to the video.
Site design and original text © 2002 - 2015 www.zoewanamaker.com, unless specified otherwise.
Most images used on this site are the copyright of their photographer, Ms. Wanamaker, and/or the production company of the show. Use of these images is covered under the fair use limitation in the USA, and the fair dealing limitaton in the UK.
This site is a non-commercial endeavour.